Posted by Rugs Express; Australia's Number One Online Rugs Retailer on 12th Apr 2023
A Guide to matching Rug Colours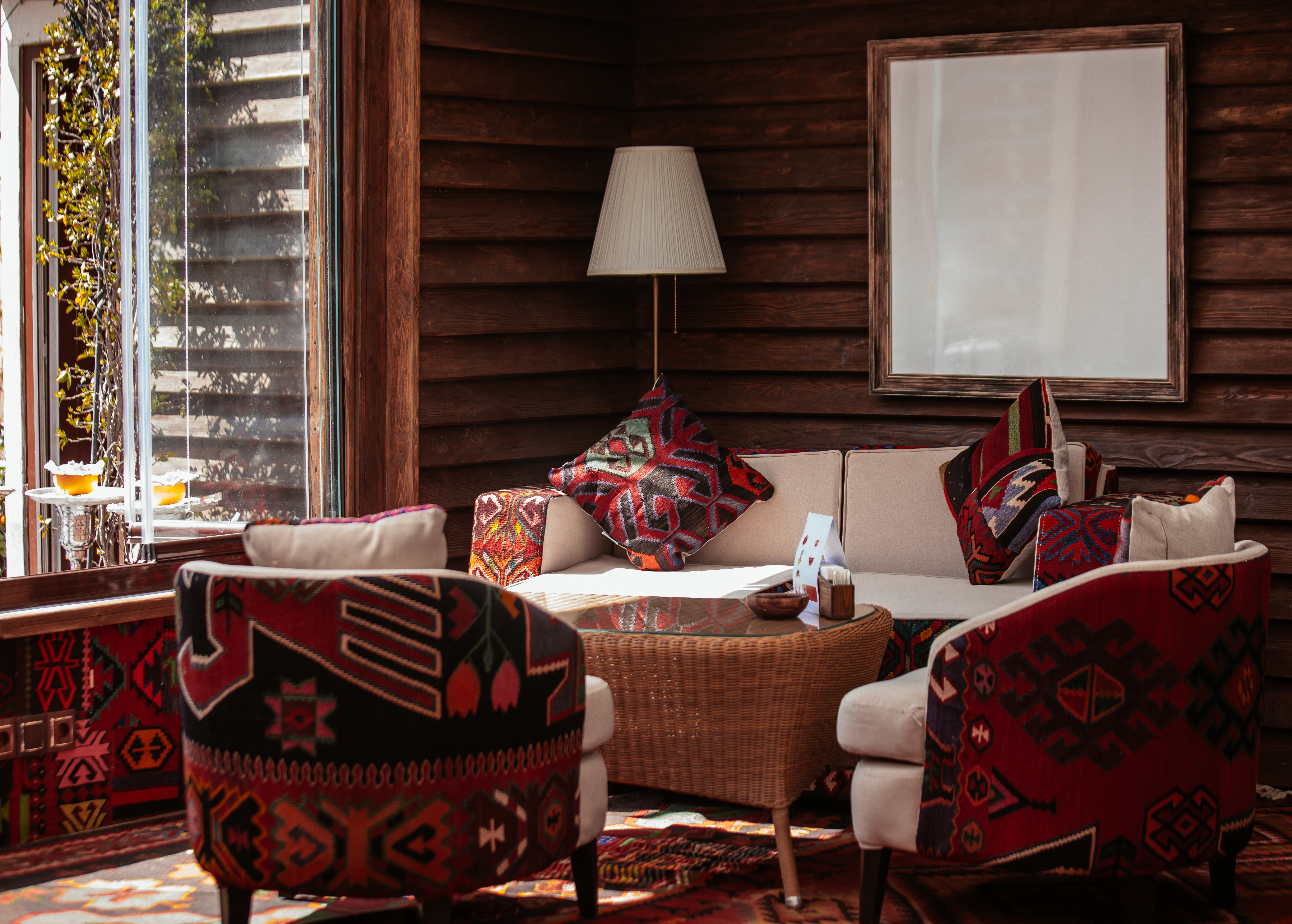 Rugs are a great way to add texture and depth to any space. However, choosing the right rug colour can be a daunting task. With so many colours and patterns available, it's easy to become overwhelmed. The key to successfully matching rug colours is to focus on your room's overall vibe. Do you want a cosy, warm atmosphere? Look for rugs in warm, earthy tones like rust, brown or gold - or a Persian rug. If you're after a cool, refreshing, coastal feel, then consider shades of blues or greens. Neutral colours like beige, grey or cream bring a touch of class, especially if you are into minimalism. Don't forget that colours are not the only aspect when choosing a rug: patterns and texture make a huge impact too!
Ultimately, the rug you choose should reflect your personal style and complement the other pieces in your space. Here is a short guide that can help you make the right decision.
White Rugs
Picture this: You walk into a bright, airy room with pristine white walls and natural light pouring in from floor-to-ceiling windows. But what catches your eye is the plush white rug adorning the hardwood floors. Instantly, you feel at peace, relaxed in the lap of luxury. That's the power of a white rug in interior design. It's simple yet elegant, modern yet traditional, and versatile enough to complement any style, from minimalistic and monochromatic to bohemian and eclectic. A white rug isn't just a home decor item - it's a statement piece that elevates your space, creating a sophisticated and inviting atmosphere that you can't wait to come home to.
White rugs work perfectly within a minimalistic interior style with dark furniture, as well as monochromatic light tones. The main point is that white rug is a sophisticated choice and it should pair with a sophisticated environment.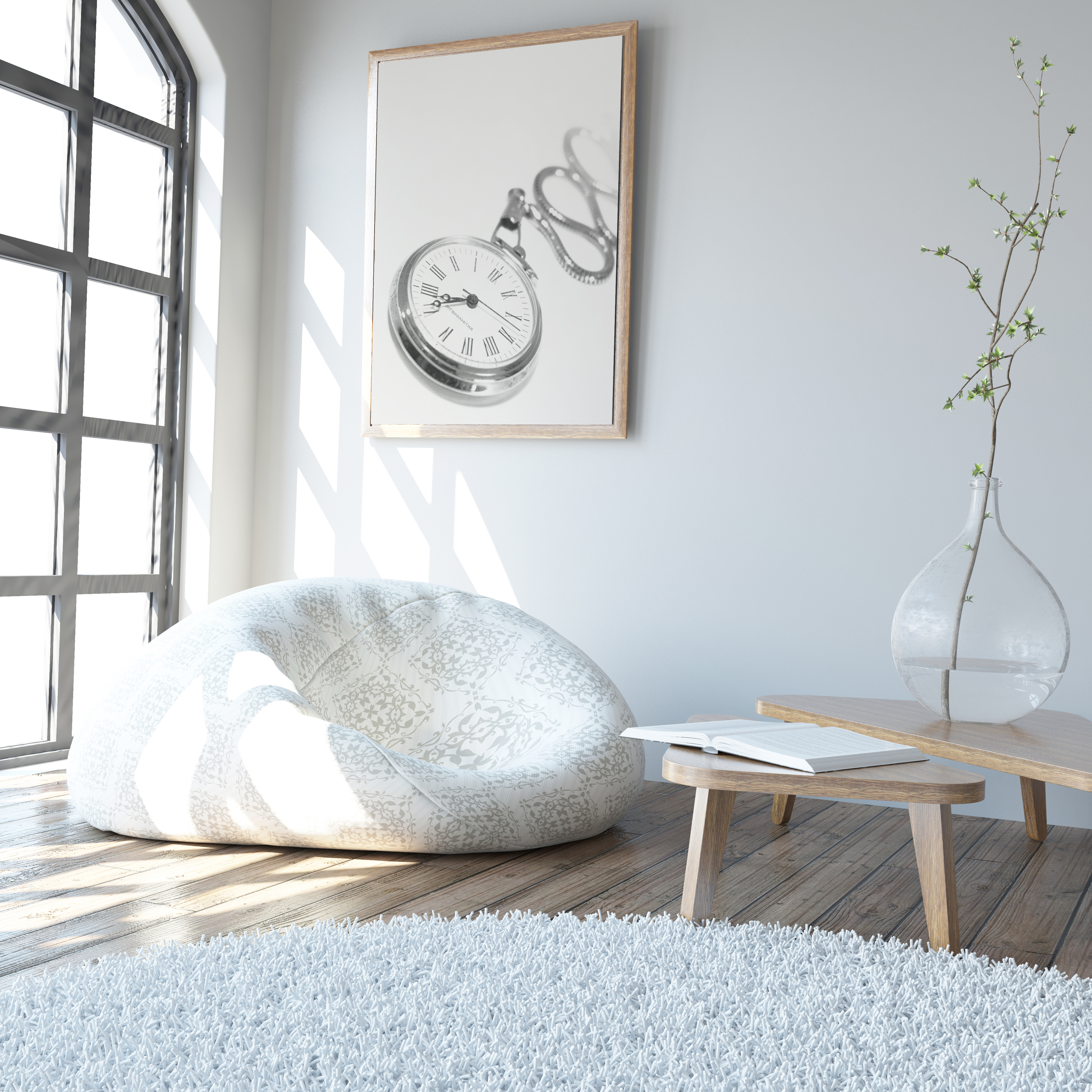 Cream Rugs
When it comes to interior design, there are few things as charming and comforting as a cream-coloured rug. A cream rug is a design element can that can add warmth and elegance to any room, making it the perfect addition for a dreamy and cozy living space or a sweet-looking and welcoming bedroom.
Cream rugs can easily be incorporated into a variety of interior design styles, from modern to traditional, and can even be used as a neutral backdrop for more colourful accents. Whether you prefer a shaggy texture or a sleek, flat weave, a cream rug is a timeless addition that will add a touch of sophistication and style to your home.
Grey Rugs
Grey rugs are a tremendously sleek choice for contemporary and industrial interior design styles. Their neutral tone adds a calming effect to any space while their understated elegance elevates the overall aesthetic.
Additionally, grey rugs, especially in a darker tone, are a manly choice that works well with a bachelor/professional type of urban interior style.
So if you're looking to add a touch of "coolness' and detachment to your space with an urban-chic vibe, grey is your colour.
Pink Rugs
Are you looking for a way to add a romantic touch to your home decor? Look no further than the pink colour for your new rug! Whether you prefer a soft blush for a cozy, romantic feel or a bold hot pink for a fun and playful look, there is a shade of pink rug out there for you. Plus, pink pairs perfectly with neutrals like white, grey, and beige furniture or can add a pop of colour to a monochromatic room.
Consider also that some muted shades of pink, such as "ancient pink", are quite elegant and traditional, pairing perfectly with some traditional home decor styles such as rustic-cottage, 18th century, French vintage and such.
To conclude, especially if your home feels romantic, surrounded by nature and filled with plants and natural light, pink is definitely your colour.
Red Rugs
Red rugs can bring warmth, richness, and even a touch of drama to any room. Whether you opt for a traditional Persian rug with intricate designs or a modern geometric pattern, a red rug is sure to add personality to your space. Just be sure to balance it out with complementary colours and textures so it doesn't become too overpowering. Red rugs work very nicely when paired with traditional home decor rooted in European sensibilities, as well as Mid-century.
Specifically, it pairs extremely well with an interior style that offers classic details, sumptuous furnishings, and an abundance of accessories - featuring dark, finished wood, rich colour palettes, and a variety of textures, layering and dimensionality.
Blue Rugs
Whether you prefer a vibrant cobalt or a calming aqua, a blue rug can complement different of modern design styles, from boho to coastal and scandi. Not only does blue add visual interest to a room, it also has a calming effect on the mind, making it the perfect choice for a relaxing bedroom or serene living room.
Plus, with so many different shades of blue to choose from, you're sure to find one that perfectly matches your personal style. Just remember that the brighter the hue the more playfulness it will bring, the more muted the shade is the more it will bring a calming effect and an ocean vibe.
Black Rugs
Black rugs are a game-changer when it comes to interior design style. They add a touch of sexy chicness to any room, while also anchoring the decor. Whether you have a minimalist, bohemian, or contemporary style, a black rug can enhance the overall vibe of your space. The contrast between the dark hue and other colours in the room creates a dynamic visual effect that is hard to ignore. Plus, black rugs are practical too. They are easy to maintain and hide any spills or stains that may occur.
What About Rug Textures? What Rug Type is best for Me?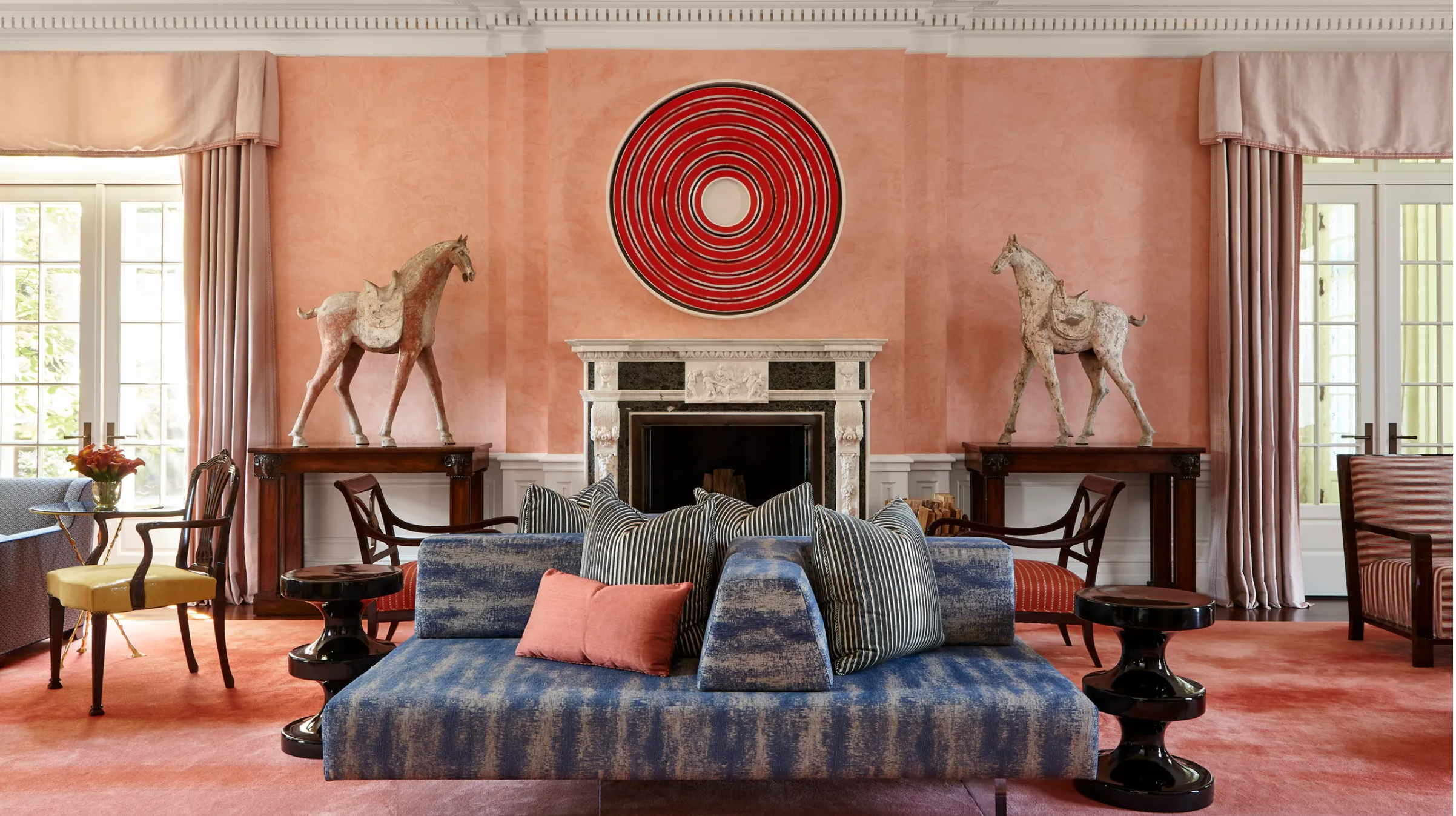 Jute Rugs
Jute rugs have become extremely popular in recent years due to their natural, earthy texture and simple yet elegant look. They can easily fit into a variety of interior design styles, from coastal to bohemian to scandinavian. Not only do jute rugs add warmth and texture to a room, but they are also sustainable and eco-friendly. Decorating with jute rugs is an excellent way to bring natural elements into your home and create a cozy, inviting atmosphere. Whether you pair a jute rug with a neutral colour scheme or use it as a statement piece, this versatile decor element is sure to elevate your interior design style to the next level.
Wool Rugs
There's something about the softness and warmth of a wool rug that can instantly elevate the ambience of a space. But what makes wool rugs particularly special is their versatility. No matter what interior design style you prefer, there's a wool rug out there that can really tie the room together. Whether your taste runs towards mid-century modern, bohemian chic, or minimalism, wool rugs can be found in a variety of colours, patterns, and textures that will perfectly suit your aesthetic.
Shaggy Rugs
The soft, plush texture of the shag area rugs will add a layer of comfort and coziness to your space. Shaggy rugs pairs very well with wooden and glass furniture. They are perfect for an eclectic interior design style that includes arched floor lamps or other vintage elements.
Interior style design and Rug Express
Looking for the perfect rug to elevate your home decor? Look no further than Rug Express! We understand the importance of interior design and offer a vast selection of quality rugs for you to choose from. Each rug is like a piece of art, meant to complement and enhance the beauty of your home. With countless colours, styles, and patterns to choose from, you're sure to find the rug that speaks to your unique style and personality.
Our mission is to take your home decor to the next level. Happy rug hunting!